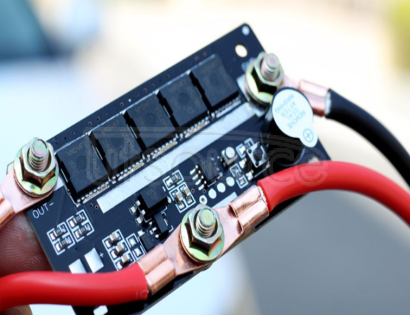 Ventas3
Favorita
Spot welding machine accessories welding pen full set of accessories DIY portable 12V battery energy storage spot welding machine PCB circuit board
New
Utsource certified original
Las piezas originales certificadas por Utsource ofrecen las siguientes garantías:
1. Utsource garantiza 100% original.
2. Las piezas originales certificadas por Utsource pueden devolverse y reembolsarse incondicionalmente dentro de los 90 días.
Descripción de producto
Spot welding machine accessories welding pen full set of accessories DIY portable 12V battery energy storage spot welding machine PCB circuit board Amateurs, engaged in the number of circuit design, engage in this stuff for sale on Taobao, used to weld 18650/26650/32650 and other lithium batteries, advantages: portable, stable and reliable, durable
Todos los nombres de productos, marcas registradas, marcas y logotipos utilizados en este sitio son propiedad de sus respectivos dueños. La representación, descripción o venta de productos con estos nombres, marcas comerciales, marcas y logotipos es solo para fines de identificación y no pretende indicar ninguna afiliación o autorización por parte de ningún titular de derechos.
Atributos del producto
Users need to prepare their own 12V battery for power supply. The welding current is about 90A~130A, which is more than the common 0.1mm~0.12mm nickel plated welding welding blade. After several generations of product updates, it is now upgraded to automatically trigger welding and free the finger of the button.
System voltage: 12V-14.6V

Working current: 90-150A

Battery recommendation:
20-45ah lead-acid battery with good performance and small internal resistance
3.5-5.5ah 3C model lithium battery pack around 45C
30-35ah capacity type 18650 battery pack
Power requirements;
Spot welding is based on the principle of rapid heating and cooling of large currents. It requires sufficient current supply. Generally, the commonly used 0.1-0.15 nickel-plated sheet is about 90-150A when welding, so the working power of the circuit board must be greater than or equal to 150A.

Start with 12v car power supply, model 3S high power battery pack, three string high rate lithium battery pack, Hitachi 40900 3 string battery pack, lead acid battery with good performance above 12V20A. As power supply
Calculation formula;
Capacity x discharge rate = load capacity
Taking 4000ma model aircraft battery as an example, the discharge rate is 45c<4X45C=180A>
No encontrado, se recomienda una hoja de datos similar
Algún número de pieza del mismo fabricante
2030 reseñas de compradores de Spain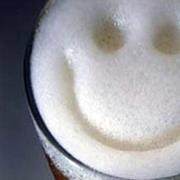 Manuel Pavia
Spain
Puerto Real
Length of registration:1 years
1
0
Responder0
11/28/2021
Geldy Gil Gendis
Spain
Barcelona
Length of registration:7 years
0
0
Responder0
11/28/2021
hui
Spain
CALI -
Length of registration:6 years
1
0
Responder0
11/26/2021
:

☆☆☆☆☆

0

0

Responder0

11/26/2021
FORMAUTO ALVAREZ FERNANDEZ SL
Spain
MALAGA
Length of registration:3 years
0
0
Responder0
07/09/2021
Miguel ángel Luengo
Spain
Cádiz
Length of registration:5 years
0
0
Responder0
03/24/2021
SANTIAGO DIOSDADO
Spain
Laguna de Duero
Length of registration:2 years
0
0
Responder0
01/21/2021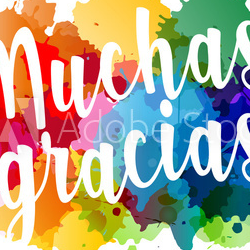 Mitch Deltacommunications Spain S.L.U.
Spain
Madrid
Length of registration:3 years
0
0
Responder0
08/18/2020
Jose Manuel Vina Suarez
Spain
Luanco
Length of registration:12 years
0
0
Responder0
07/05/2020
Magdalena Pulido de la Casa
Spain
Mostoles
Length of registration:10 years
0
0
Responder0
05/01/2020
Vicente Moncholi Cebrian
Disposable Masks, Mask (50 pcs) (U.S.A. region only)
Spain
Sevilla
Length of registration:8 years
0
0
Responder0
04/10/2020
See all reviews >>
Método de pago
Método de pago europeo
Método de pago asiático
Método de pago americano
Método de pago internacional
Proceso de compra
Añadir al carrito de compra

Agregar al carrito de consultas

almacenamiento de mercancías
Guía de compra
Búsqueda relacionada
Proveedor relacionado
Nombres
Guía de compra
Búsqueda relacionada
Spot welding machine accessories welding pen full set of accessories DIY portable 12V battery energy storage spot welding machine PCB circuit board Precio
Spot welding machine accessories welding pen full set of accessories DIY portable 12V battery energy storage spot welding machine PCB circuit board Pdf
Spot welding machine accessories welding pen full set of accessories DIY portable 12V battery energy storage spot welding machine PCB circuit board Difícil de encontrar
Spot welding machine accessories welding pen full set of accessories DIY portable 12V battery energy storage spot welding machine PCB circuit board Pinout
Spot welding machine accessories welding pen full set of accessories DIY portable 12V battery energy storage spot welding machine PCB circuit board Antiguo
Spot welding machine accessories welding pen full set of accessories DIY portable 12V battery energy storage spot welding machine PCB circuit board Imagen
Spot welding machine accessories welding pen full set of accessories DIY portable 12V battery energy storage spot welding machine PCB circuit board Comprar
Spot welding machine accessories welding pen full set of accessories DIY portable 12V battery energy storage spot welding machine PCB circuit board Imagen
Spot welding machine accessories welding pen full set of accessories DIY portable 12V battery energy storage spot welding machine PCB circuit board Vender
Spot welding machine accessories welding pen full set of accessories DIY portable 12V battery energy storage spot welding machine PCB circuit board En Stock
Spot welding machine accessories welding pen full set of accessories DIY portable 12V battery energy storage spot welding machine PCB circuit board Buscar
Spot welding machine accessories welding pen full set of accessories DIY portable 12V battery energy storage spot welding machine PCB circuit board Distribuidor
Spot welding machine accessories welding pen full set of accessories DIY portable 12V battery energy storage spot welding machine PCB circuit board Manual de datos
Spot welding machine accessories welding pen full set of accessories DIY portable 12V battery energy storage spot welding machine PCB circuit board Nuevos & originales
Spot welding machine accessories welding pen full set of accessories DIY portable 12V battery energy storage spot welding machine PCB circuit board Aplicación
Spot welding machine accessories welding pen full set of accessories DIY portable 12V battery energy storage spot welding machine PCB circuit board Serie
Spot welding machine accessories welding pen full set of accessories DIY portable 12V battery energy storage spot welding machine PCB circuit board Recambio
Spot welding machine accessories welding pen full set of accessories DIY portable 12V battery energy storage spot welding machine PCB circuit board TI(-)
Spot welding machine accessories welding pen full set of accessories DIY portable 12V battery energy storage spot welding machine PCB circuit board find
Spot welding machine accessories welding pen full set of accessories DIY portable 12V battery energy storage spot welding machine PCB circuit board purchase
Spot welding machine accessories welding pen full set of accessories DIY portable 12V battery energy storage spot welding machine PCB circuit board need
Spot welding machine accessories welding pen full set of accessories DIY portable 12V battery energy storage spot welding machine PCB circuit board shopping
Spot welding machine accessories welding pen full set of accessories DIY portable 12V battery energy storage spot welding machine PCB circuit board store
Spot welding machine accessories welding pen full set of accessories DIY portable 12V battery energy storage spot welding machine PCB circuit board Barato
Spot welding machine accessories welding pen full set of accessories DIY portable 12V battery energy storage spot welding machine PCB circuit board transistor
Spot welding machine accessories welding pen full set of accessories DIY portable 12V battery energy storage spot welding machine PCB circuit board equivalent
Spot welding machine accessories welding pen full set of accessories DIY portable 12V battery energy storage spot welding machine PCB circuit board Componente electrónico
Spot welding machine accessories welding pen full set of accessories DIY portable 12V battery energy storage spot welding machine PCB circuit board Spot welding machine accessories welding pen full set of accessories DIY portable 12V battery energy storage spot welding machine PCB circuit board Amateurs, engaged in the number of circuit design, engage in this stuff for sale on Taobao, used to weld 18650/26650/32650 and other lithium batteries, advantages: portable, stable and reliable, durable
Proveedor relacionado
Nombres
Spot welding machine accessories welding pen full set of accessories DIY portable 12V battery energy storage spot welding machine PCB circuit board
Spot welding machine accessories welding pen full set of accessories DIY portable 12V battery energy storage spot welding machine PCB circuit board tiene varias marcas en todo el mundo que pueden tener nombres alternativos para Spot welding machine accessories welding pen full set of accessories DIY portable 12V battery energy storage spot welding machine PCB circuit board debido a diferencias o adquisiciones regionales. Spot welding machine accessories welding pen full set of accessories DIY portable 12V battery energy storage spot welding machine PCB circuit board también se conoce con los siguientes nombres: