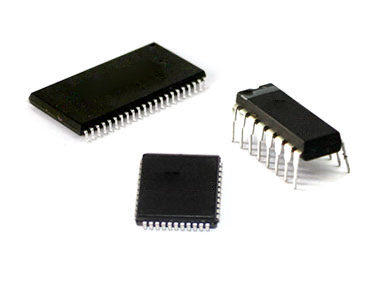 Vendite:251
Preferito
WIZ108SR
USED
Utsource certified used parts
Le parti usate certificate Utsource offrono le seguenti garanzie:
1. Utsource ispezionerà le merci, compresa l'ispezione dell'aspetto (nessun danno grave all'aspetto), selezionerà fornitori qualificati e onesti e garantirà un tasso di qualificazione del 98%.
2. Alcune parti sono testate dalla macchina.
3. Le parti certificate Utsource possono essere restituite e rimborsate incondizionatamente entro 60 giorni.
La descrizione del prodotto
WIZ108SR RS422/RS485-to-Ethernet Module Compact Sized RS-422 / RS-485 to Ethernet Quick and Simple Internet Connection to Serial Devices Supporting Firmware Customization according to Customer's Requirement Guarantee Stable and Reliable Data Communication by using W7100 One Chip Solution Provide User-Friendly Configuration Tool Program Support User Password for Security Support Serial Command for Serial Configuration 10/100Mbps Ethernet & up to 230Kbps RS-422 / RS-485 Interface Support IP Configuration - Static, DHCP Support DNS (Domain Name System) Compact design dimensions 48 x 30 x 18 mm
Tutti i nomi di prodotti, marchi, marchi e loghi utilizzati in questo sito sono di proprietà dei rispettivi proprietari. La rappresentazione, la descrizione o la vendita di prodotti con questi nomi, marchi, marchi e loghi è solo a scopo identificativo e non intende indicare alcuna affiliazione o autorizzazione da parte di alcun titolare dei diritti.
Caratteristiche del prodotto
Non trovato, scheda tecnica simile consigliata
Alcuni numeri di parte della stessa produzione
513 recensioni di acquirenti da Italy
SH SRL
Italy
GREZZAGO
Length of registration:1 years
Arc srl
Italy
modena
Length of registration:1 years
Francesco Minora
Italy
SEZZE
Length of registration:3 years
M2AF ELETTRONICA SRL
Italy
Pomezia
Length of registration:6 years
DI MICHELE ANTONIO
Italy
TORINO
Length of registration:8 years
TecnoSistemi srl
Italy
Longiano (FC)
Length of registration:8 years
EUGENIO MAZZEI
Italy
CERRO MAGGIORE
Length of registration:3 years
Farina Giuseppe
Italy
MISTERBIANCO
Length of registration:8 years
Mauro Chiorboli
Italy
Canaro
Length of registration:2 years
luca ciagli
Italy
poppi
Length of registration:2 years
See all reviews >>
Metodi di pagamento
Metodo di pagamento europeo
Metodo di Pagamento Asia
Metodo di Pagamento America
Metodo di pagamento internazionale
Processo di acquisto
Aggiungi al carrello di spesa

Aggiungi al carrello richiesta
Guida allo shopping
Ricerca correlata
Fornitore correlato
Nomi alternativi
Guida allo shopping
Ricerca correlata
WIZ108SR Prezzo
WIZ108SR Pdf
WIZ108SR Difficili da trovare
WIZ108SR Piedinatura
WIZ108SR Obsoleti
WIZ108SR Immagine
WIZ108SR Acquista
WIZ108SR Foto
WIZ108SR Vendi
WIZ108SR In stock
WIZ108SR Ricerca
WIZ108SR Distributore
WIZ108SR Libretto dei dati
WIZ108SR Nuova ed originale
WIZ108SR Impiego
WIZ108SR Serie
WIZ108SR Ricambi
WIZ108SR TI(WIZnet Technology)
WIZ108SR find
WIZ108SR purchase
WIZ108SR need
WIZ108SR shopping
WIZ108SR store
WIZ108SR Economico
WIZ108SR transistor
WIZ108SR equivalent
WIZ108SR Componente elettronico
WIZ108SR WIZ108SR RS422/RS485-to-Ethernet Module Compact Sized RS-422 / RS-485 to Ethernet Quick and Simple Internet Connection to Serial Devices Supporting Firmware Customization according to Customer's Requirement Guarantee Stable and Reliable Data Communication by using W7100 One Chip Solution Provide User-Friendly Configuration Tool Program Support User Password for Security Support Serial Command for Serial Configuration 10/100Mbps Ethernet & up to 230Kbps RS-422 / RS-485 Interface Support IP Configuration - Static, DHCP Support DNS (Domain Name System) Compact design dimensions 48 x 30 x 18 mm
Fornitore correlato
Nomi alternativi
WIZ108SR
WIZ108SR ha diversi marchi in tutto il mondo che possono avere nomi alternativi per WIZ108SR a causa di differenze regionali o acquisizioni. WIZ108SR può anche essere noto come i seguenti nomi: