Power Supply Module PS21564-P is Dual in-Line Package Intelligent Power Module designed for AC 100V ~ 200V small power motors. Equipped with a surge absorber and AC filter. Temperature Compensated electrolyte along with ceramic capacitor ensures the noise filtering.
Following are main features and functions;
1- For upper-leg IGBTS: Drive circuit, High voltage isolated high-speed level shifting, Control supply
under-voltage (UV) protection.
2- For lower-leg IGBTS: Drive circuit, Control supply under-voltage protection (UV), Short circuit
protection (SC).
3- Fault signaling: Corresponding to an SC fault (Lower-leg IGBT) or a UV fault (Lower-side supply).
4- Input interface: 3, 5V line CMOS/TTL compatible. (High Active)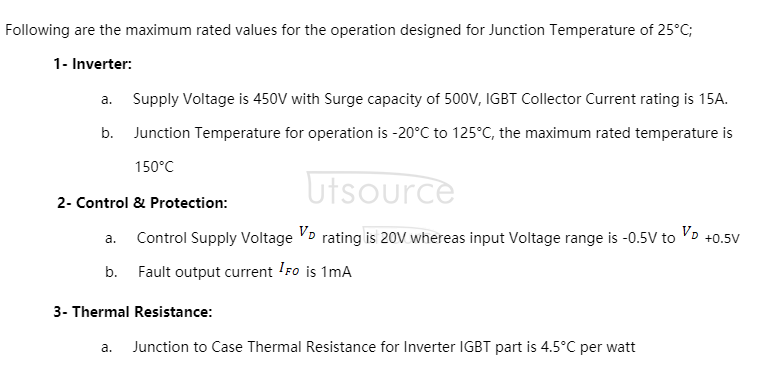 Motor drives for household electric appliances, such as air conditioners, washing machines and refrigerators. It is also used in Low power industrial motor drives with 1500V isolation voltage except automotive applications.