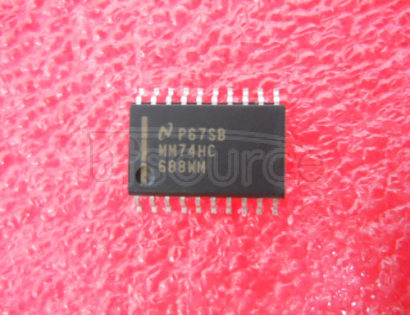 Ventas1
Favorita
MM74HC688WM
NEW
Utsource certified original
Las piezas originales certificadas por Utsource ofrecen las siguientes garantías:
1. Utsource garantiza 100% original.
2. Las piezas originales certificadas por Utsource pueden devolverse y reembolsarse incondicionalmente dentro de los 90 días.
Descripción de producto
1.5 A 280kHz/560kHz Boost Regulators
Package: SOIC-8 Narrow Body
No of Pins: 8
Container: Tape and Reel
Qty per Container: 2500
Serie:

74HC

Marca:

National Semiconductor

Código de fecha:

00+

Paquete / caja:

SMD7.2

Embalaje:

Tube

Estado de la pieza:

Obsolete

Tipo:

Identity Comparator

Cantidad de bits:

8

Salida:

Active Low

Función de salida:

A=B

Suministro de voltaje:

2 V ~ 6 V

Current - Output High, Low:

5.2mA, 5.2mA

Max Propagation Delay @ V, Max CL:

30ns @ 6V, 50pF

Current - Quiescent (Iq):

8μA

Rango De Temperatura De Operación:

-40°C ~ 85°C

Tipo de montaje:

Surface Mount
Todos los nombres de productos, marcas registradas, marcas y logotipos utilizados en este sitio son propiedad de sus respectivos dueños. La representación, descripción o venta de productos con estos nombres, marcas comerciales, marcas y logotipos es solo para fines de identificación y no pretende indicar ninguna afiliación o autorización por parte de ningún titular de derechos.
Atributos del producto
Vista previa de las 3 primeras páginas de la ficha técnica
Algún número de pieza del mismo fabricante
451 reseñas de compradores de Mexico
Sandra Rodríguez Vargas
Mexico
Monterrey
Length of registration:1 years
0
0
Responder0
09/14/2021
Marcelo Ruiz
Mexico
Apodaca
Length of registration:1 years
0
0
Responder0
09/11/2021
Pablo Gonzalez
Mexico
Guadalajara
Length of registration:6 years
0
0
Responder0
08/20/2021
alexsander chi
Mexico
Merida
Length of registration:8 years
0
0
Responder0
08/10/2021
Benjamin Sanchez
Mexico
CD APODACA
Length of registration:5 years
0
0
Responder0
07/06/2021
ING. JAVIER ORTIZ GARCIA
Mexico
GENERAL ESCOBEDO
Length of registration:7 years
0
0
Responder0
03/24/2021
juan benitez campos
Mexico
acapulco
Length of registration:1 years
0
0
Responder0
02/25/2021
Sergio Martinez Bueno
Mexico
Col. Lomas del Huizachal
Length of registration:1 years
0
0
Responder0
02/18/2021
JOSE LUIS GONZALEZ
Mexico
Coacalco de Berriozabal
Length of registration:4 years
0
0
Responder0
02/05/2021
Alberto Diaz
Mexico
San Nicolas de los Garza
Length of registration:2 years
0
0
Responder0
01/29/2021
See all reviews >>
Método de pago
Método de pago europeo
Método de pago asiático
Método de pago americano
Método de pago internacional
Proceso de compra
Añadir al carrito de compra

Agregar al carrito de consultas

almacenamiento de mercancías
Guía de compra
Búsqueda relacionada
Proveedor relacionado
Nombres
Guía de compra
Búsqueda relacionada
MM74HC688WM Precio
MM74HC688WM Pdf
MM74HC688WM Difícil de encontrar
MM74HC688WM Pinout
MM74HC688WM Antiguo
MM74HC688WM Imagen
MM74HC688WM Comprar
MM74HC688WM Imagen
MM74HC688WM Vender
MM74HC688WM En Stock
MM74HC688WM Buscar
MM74HC688WM Distribuidor
MM74HC688WM Manual de datos
MM74HC688WM Nuevos & originales
MM74HC688WM Aplicación
MM74HC688WM Serie
MM74HC688WM Recambio
MM74HC688WM TI(National Semiconductor)
MM74HC688WM find
MM74HC688WM purchase
MM74HC688WM need
MM74HC688WM shopping
MM74HC688WM store
MM74HC688WM Barato
MM74HC688WM transistor
MM74HC688WM equivalent
MM74HC688WM Componente electrónico
MM74HC688WM 1.5 A 280kHz/560kHz Boost Regulators
Package: SOIC-8 Narrow Body
No of Pins: 8
Container: Tape and Reel
Qty per Container: 2500
Proveedor relacionado
Nombres
MM74HC688WM
MM74HC688WM tiene varias marcas en todo el mundo que pueden tener nombres alternativos para MM74HC688WM debido a diferencias o adquisiciones regionales. MM74HC688WM también se conoce con los siguientes nombres: