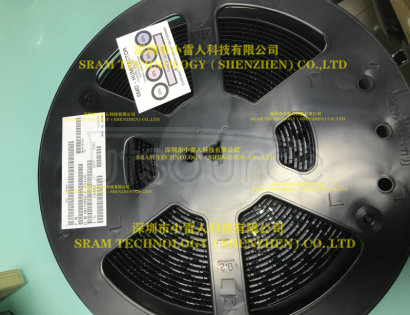 Ventas1
Favorita
RD70HUF2
New
Utsource certified original
Las piezas originales certificadas por Utsource ofrecen las siguientes garantías:
1. Utsource garantiza 100% original.
2. Las piezas originales certificadas por Utsource pueden devolverse y reembolsarse incondicionalmente dentro de los 90 días.
Descripción de producto
Silicon RF Devices RF High Power MOS FETs (Discrete) RD70HUF2 Remarks RoHS : Restriction of the use of certain Hazardous Substances in Electrical and Electronic Equipment
Todos los nombres de productos, marcas registradas, marcas y logotipos utilizados en este sitio son propiedad de sus respectivos dueños. La representación, descripción o venta de productos con estos nombres, marcas comerciales, marcas y logotipos es solo para fines de identificación y no pretende indicar ninguna afiliación o autorización por parte de ningún titular de derechos.
Atributos del producto
No encontrado, se recomienda una hoja de datos similar
Algún número de pieza del mismo fabricante
2030 reseñas de compradores de Spain
Brittney
United States
Scottsdale
Length of registration:2 years
0
0
Responder0
11/15/2022
See all reviews >>
Método de pago
Método de pago europeo
Método de pago asiático
Método de pago americano
Método de pago internacional
Proceso de compra
Añadir al carrito de compra

Agregar al carrito de consultas

almacenamiento de mercancías
Guía de compra
Búsqueda relacionada
Proveedor relacionado
Nombres
Guía de compra
Búsqueda relacionada
RD70HUF2 Precio
RD70HUF2 Pdf
RD70HUF2 Difícil de encontrar
RD70HUF2 Pinout
RD70HUF2 Antiguo
RD70HUF2 Imagen
RD70HUF2 Comprar
RD70HUF2 Imagen
RD70HUF2 Vender
RD70HUF2 En Stock
RD70HUF2 Buscar
RD70HUF2 Distribuidor
RD70HUF2 Manual de datos
RD70HUF2 Nuevos & originales
RD70HUF2 Aplicación
RD70HUF2 Serie
RD70HUF2 Recambio
RD70HUF2 TI(Mitsubishi)
RD70HUF2 find
RD70HUF2 purchase
RD70HUF2 need
RD70HUF2 shopping
RD70HUF2 store
RD70HUF2 Barato
RD70HUF2 transistor
RD70HUF2 equivalent
RD70HUF2 Componente electrónico
RD70HUF2 Silicon RF Devices RF High Power MOS FETs (Discrete) RD70HUF2 Remarks RoHS : Restriction of the use of certain Hazardous Substances in Electrical and Electronic Equipment
Proveedor relacionado
Nombres
RD70HUF2
RD70HUF2 tiene varias marcas en todo el mundo que pueden tener nombres alternativos para RD70HUF2 debido a diferencias o adquisiciones regionales. RD70HUF2 también se conoce con los siguientes nombres: