Introduction:
Power relay is the power switch that uses an electric coil to close or open a circuit. It also contains armature, spring and more or more contacts. If the power relay is designed to be opened normally, when power is applied, then the electromagnet draws the armature, which is pulled from the source of the coil until it reaches the contact, thus closing the circuit.
Core Parameters:
● Quick connect module
● Easy to use on printed circuit board
● High switching capability
● Motor and compressor control
Equivalent Circuit Diagram: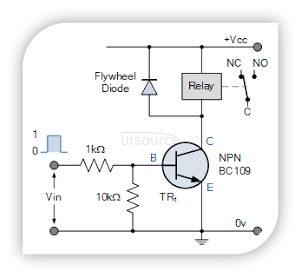 Working:
Relay consist of switches that open and close cycles uniformly or electronically. Relay controls one electrical circuit by opening and closing contacts in another circuit. As transfer diagrams show, when a transfer contact is usually opened (NO), there is a contact open when the transfer is not enabled. When a forwarded contact is normally closed (NC), there is a contact closed when the transfer is not enabled. In any case, the use of electricity in your contacts will change their status. Relay is often used to switch small currents into the control circuit and rarely control power-consuming devices other than small motors and Solenoids that draw low amps.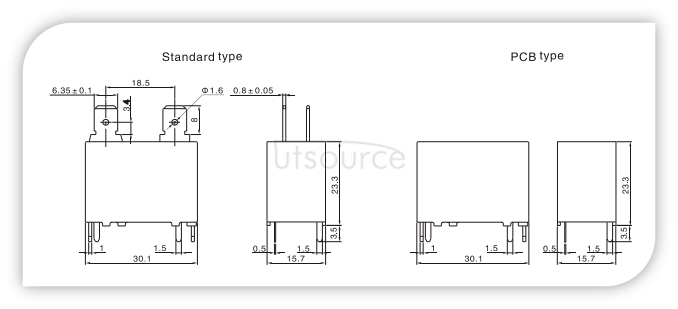 Applications:
● Used in FM Broadcasting
● Autonomous system
● Digital computers
● Telephone exchanges